Our values / Nos valeurs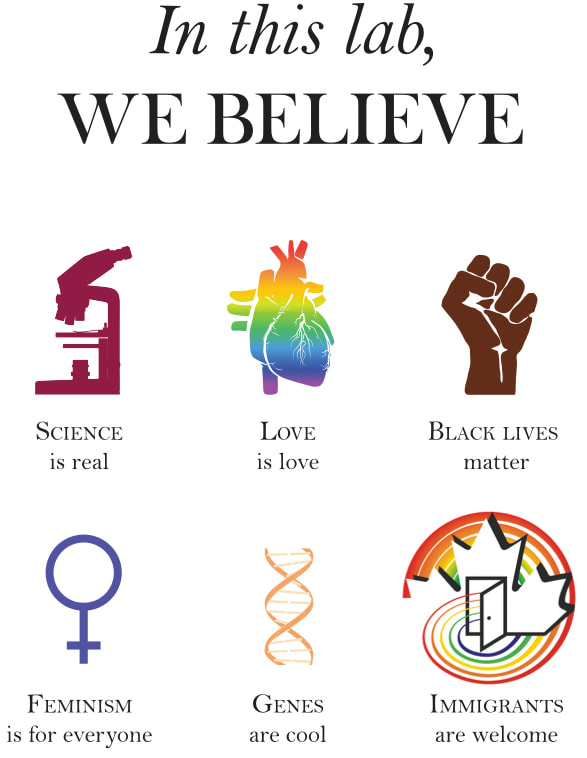 ​We value the diversity of backgrounds already represented in our lab group, and we are always striving to do better in recruiting and supporting under-represented groups. We do not tolerate hate of any kind. We are committed to fighting racism and sexism, and promoting equity, diversity and inclusion in science and society. ​
​
Nous apprécions la diversité déjà présente dans notre laboratoire, mais reconnaissons que beaucoup reste à faire en terme de recrutement et de soutien des groupes sous-représentés. Nous ne tolérons aucune forme de haine et nous nous engageons à lutter contre le racisme et le sexisme dans le domaine académique et dans la société.